When you and your family are facing important transitions, call someone who can guide you with knowledge, experience, and empathy.  Attorney Laura Lemus has an office located in Houston, Texas.

FAMILY LAW MATTERS
FAMILY LAW MATTERS
Attorney Laura Lemus takes pride in being able to competently resolve all issues dealing with family law. While she strives to reach a resolution outside of court when this is possible, she will also work aggressively to help her clients if matters need to be concluded using the court system.

WILLS & ESTATE PLANNING
WILLS & ESTATE PLANNING
Having a Will and estate plan is essential to ensure that your wishes are carried out with the least amount of trouble and expense to your loved ones. Attorney Laura Lemus assists clients in executing a well-thought-out estate plan.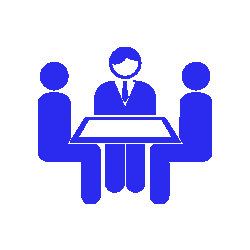 PROBATE & GUARDIANSHIP
PROBATE & GUARDIANSHIP
Attorney Laura Lemus represents clients in probate court. Whether you need to probate the will of your loved one, ask the Court to determine heirship, or apply to be the Guardian of a loved one, Lemus Law Firm guides her clients through the process.
LEMUS LAW FIRM
Laura R. Lemus – Family, Probate, & Estate Planning Attorney Serving Houston and surrounding Counties
Laura Lemus is a native Texan, born in Galveston and growing up in Austin, Texas.
Laura earned her Bachelor of Arts in Communications from Marylhurst University in Portland, Oregon. She earned her law degree (JD) from the University of Houston Law Center in 2007. She was admitted to the Texas State Bar in November 2007.
After being licensed, Laura worked as an Assistant Attorney General for the State of Texas. Laura then worked as an Associate at a family law firm in Houston between 2012 and 2014.
In December 2014, Laura established the Lemus Law Firm. Laura has devoted her practice to primarily family law including divorces, child custody issues, adoptions, modifications, and other family law issues. At the Lemus Law Firm she has expanded her practice to include Estate Planning, Probate and Guardianship issues.
Ms. Lemus is a member of the Family Law Section, Child Protection Law Section, Real Estate, Probate & Trust Section, and LGBT Section of the State Bar of Texas. She is also a member of the Houston Bar Association (Family Law Section and Probate Trust & Estates Section) and the Disability Elder Law Attorney Association in Houston.
Areas of Practice
Adoptions

Child Custody & Support Modifications

Grandparent/Non-parent Custody and Access
Enforcement of Child Custody or Possession

Name Changes

Prenuptial & Postnuptial Agreements

Co-habitation Agreements
Wills, Trusts & Powers of Attorney

Probate Administration

Elder Law
Lemus Law Firm represents clients throughout the Greater Houston area including Harris County, as well as the counties of Montgomery, Liberty, Chambers, Galveston, Brazoria, Fort Bend.
Laura Lemus's practice involves helping people experiencing loss and transition. Her goal is to provide clients with knowledge, advice, and legal support so they can make decisions that will address their legal and personal needs now and into the future.
Attorney Laura Lemus works closely with her clients to understand their goals on a personal level, allowing her to devise a plan designed to meet their needs efficiently and effectively.
Laura Lemus is passionate about helping her clients achieve their goals in planning for the future when faced with a transition. You can expect her to be at your side at every step, helping position you for the strongest possible future. Contact the attorney today to schedule a confidential consultation.